Fed up of rain, snow and wind?
TBH, I'm not. I like such conditions.
That said, I'm aware that there are folk out there that don't like the wintry weather. They sit around moaning about it, wishing that it could be changed.
Well, I've found the answer to all of their prayers. Now they can do something about their local weather conditions!
According to LFTO/Trail, all they need is a pair of these new Mountain Hardwear OutDry gloves: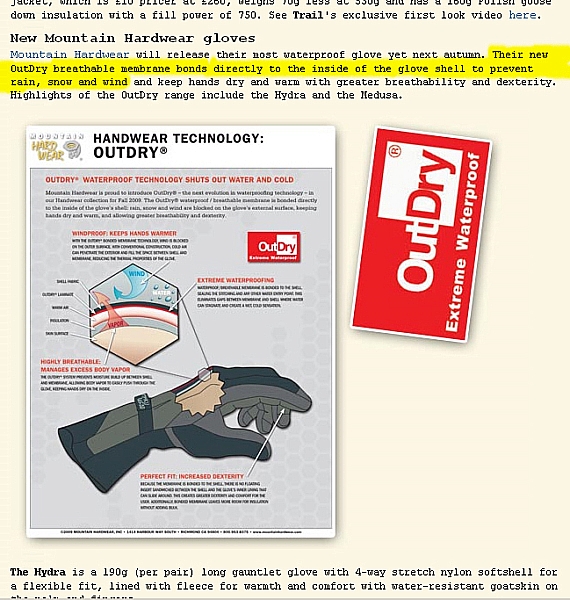 Click the pic to open the original article.
🙂