Maybe I'm being a bit dim, but how is it possible to have multi-grain corn flakes?
Multi-grain flakes... yes, I can understand that concept, that would be flakes made from a range of different types of grain, one of which may or may not be corn... but multi-grain corn flakes? Is it possible to have multi-grain corn? Whatever, it still doesn't sound right.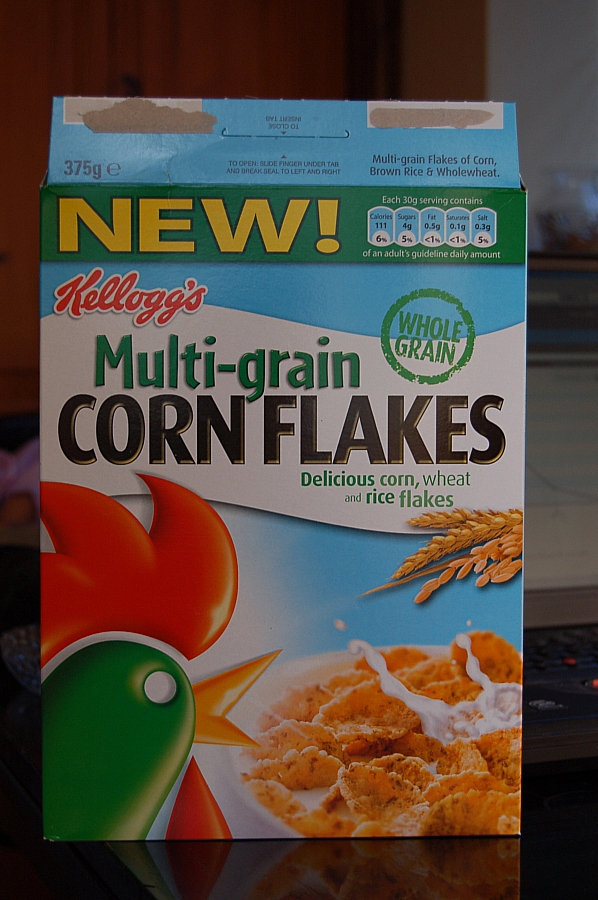 While we're on the subject of confusion, how can a cinema matinée be an afternoon showing, when the word is derived from the French for "morning"?
Finally, what's the point in providing a template for drilling the fixing holes for radiator brackets? Today I used one to fix a new radiator to the bathroom wall... after the brackets were screwed on, I used a spirit-level to check that the brackets were the same height, them put the rad on... the result? - a 4-degree slope on the radiator. OK, rad off, recheck brackets, rad back on, check seating of backstraps in bracket-slots, all's fine but got the same result. I downed-tools for 90 minutes, two ciggies and a cup of tea while confusion reigned, then I had a look at the back of the radiator to find that the tosspot manufacturer had welded the backstraps on in the wrong place. So now I've got to reposition one of the brackets to compensate for somebody else's shoddy workmanship. Feck!
It's all too much. I need to take a break. Hopefully this coming weekend away in Wales will suffice.