There's not much to report here, no stargazing was done - poor seeing and too much haze for visual observing of faint and/or fuzzy targets. The Moon was about the only thing worth pointing the scope at. Suffice to say that 26 slightly hazy .avi files were taken, stacked, trimmed and stitched to make this image: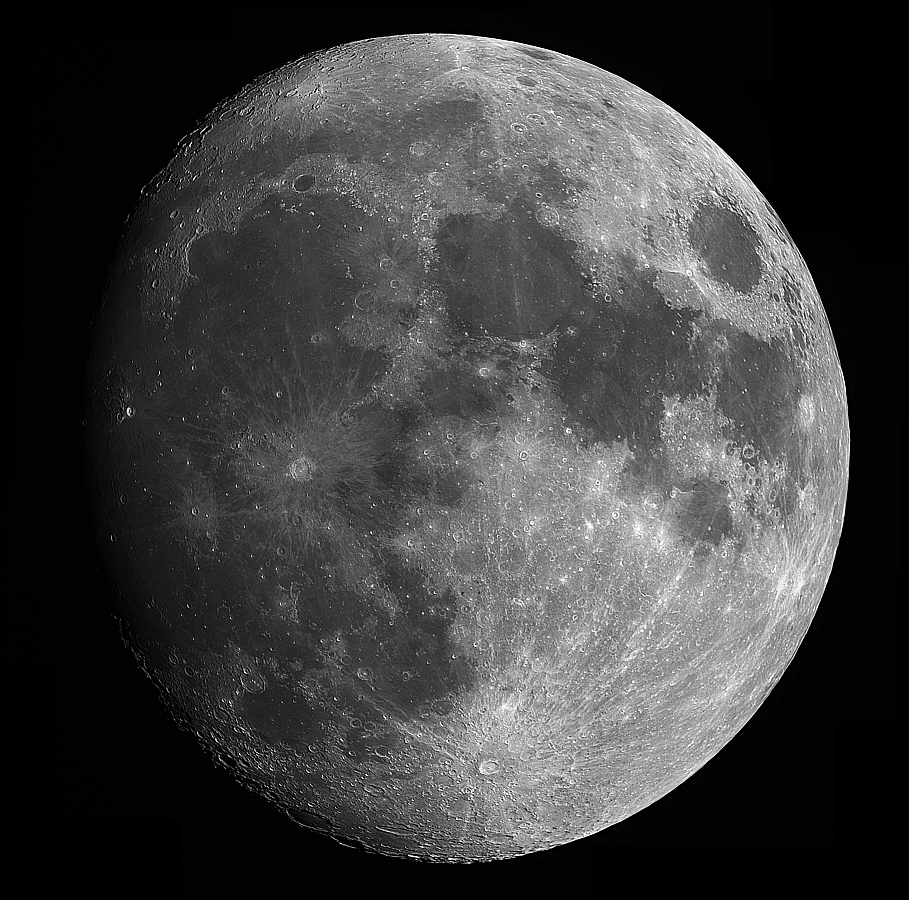 Moon (13/03/2014 @ 22:00 approx). 26 panes stitched with iMerge.
Each pane is ~300/~3000 stacked frames. DMK mono CCD camera on the GSRC6M.