Due to complaints from readers, I find myself forced to blog more often. Looks like I'll have to scrape the bottom of the barrel once more... let's start with some politics.
I took this interesting little test and it produced a mildly-surprising result - I thought that I "dressed to the left" with a liberal tendency, but the output says otherwise. I can see that I may have to reassess my stance: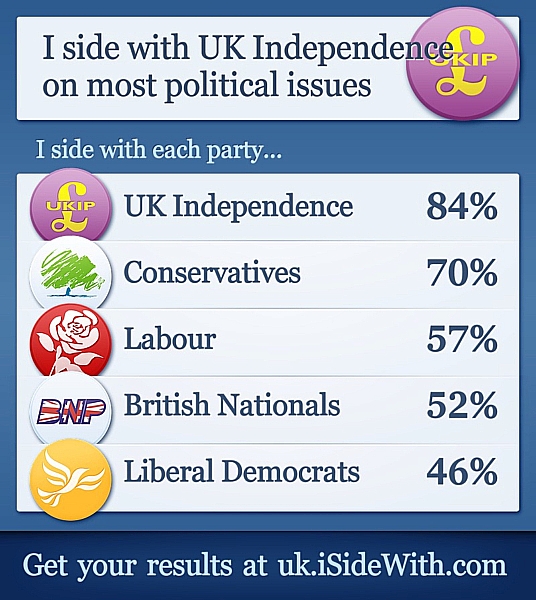 This might be a bit of a game-changer.