Europe is much bigger than just the EU: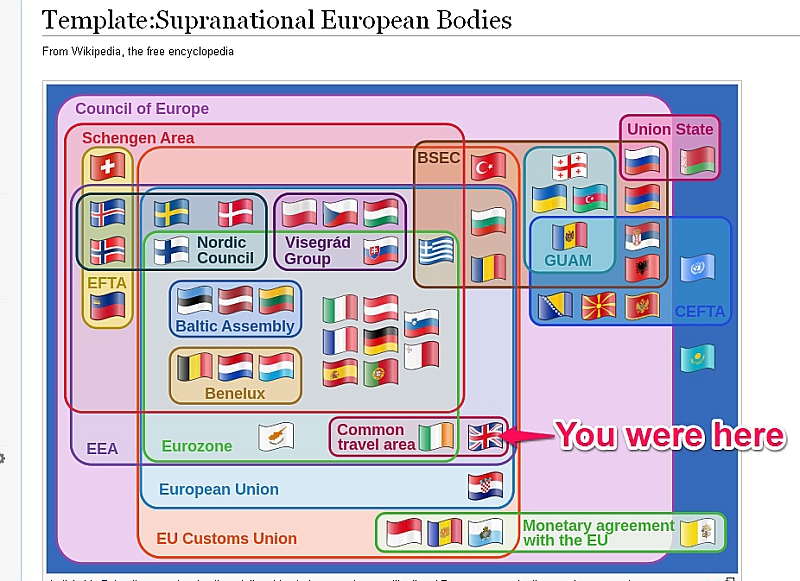 Anyway, that's where we were a few days ago.
Any idea where we'll end up?
As I recall, the Referendum was only about membership of the EU, and not about membership of the Council of Europe, the EU Customs Union or the European Economic Area, each of which are bigger bodies.
Same for Article 50. As far as I can see, It's a process for leaving the EU, not for leaving the other bits.
Comments welcome.
There's a cool clickable regularly-updated version of this Euler diagram at:
https://en.wikipedia.org/wiki/Template:Supranational_European_Bodies