When I was a kid I was never allowed anywhere near anything like this: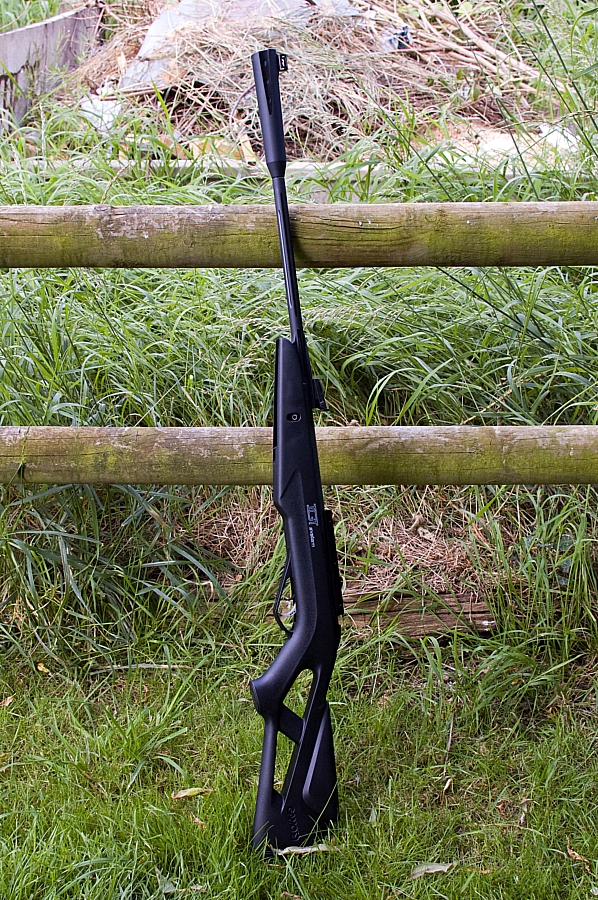 Now I'm 40 years older and getting into this "growing old disgracefully" malarkey, so I thought that I might as well give it a pop.
It's a tad more interesting than reading all of that Saga Holiday junkmail 🙂
Here's the business-end: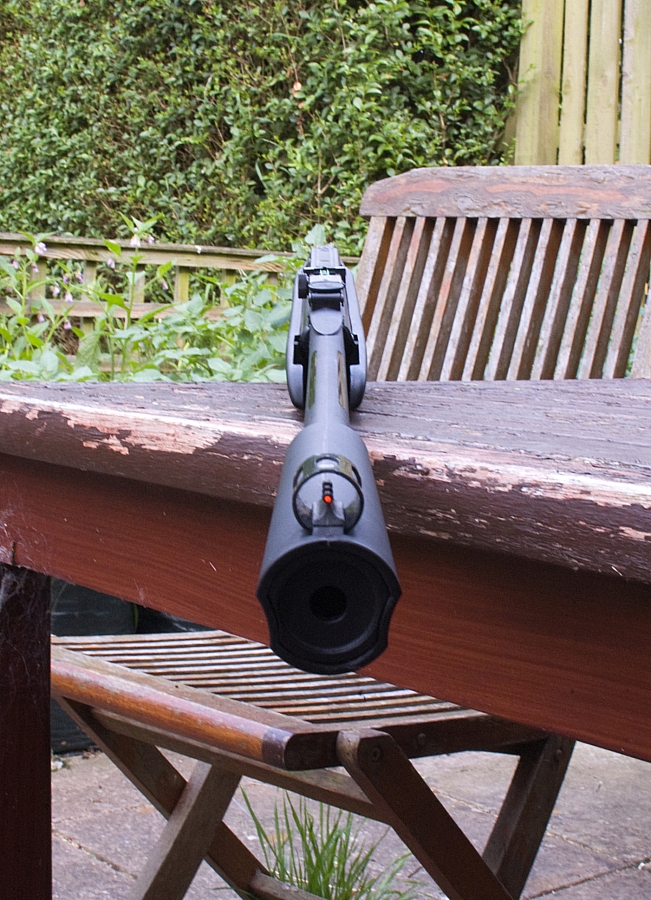 Shooting with the fibre-optic irons is OK but I'm hoping that a suitable scope will be forthcoming on my birthday. After all, I've dropped enough subtle hints.