AR1726 is another biggie - more than 150,000 km from end to end.
It's "going around the corner" due to the Sun's rotation, so current views of it are foreshortened.
It makes an interesting target just before sunset, if you do pop out for a peek at it please mind yer eyes!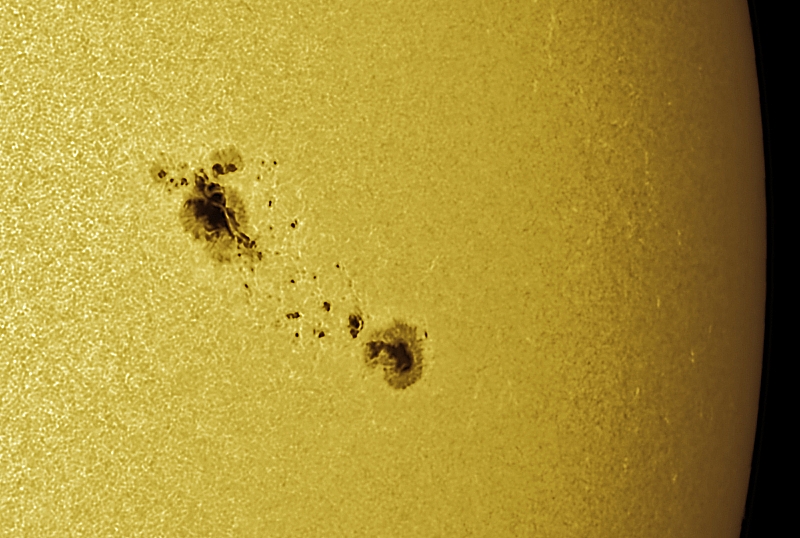 Active Region 1726 (23/04/2013).
DMK mono camera with 2.25x Barlow on C80ED-R, Baader Solar Film filter.