Last night we went to see the latest Die Hard offering. In parts it was somewhat reminiscent of Skyfall (indeed, there's even a James Bond reference thrown in for good measure) - plenty of car-trashing and yet another mil-spec chopper totalled in the final scenes - but it's still a fairly good movie in its own right with plenty of improbable action and a dubious storyline. In fact, it's just what we've come to expect of late from the DH franchise.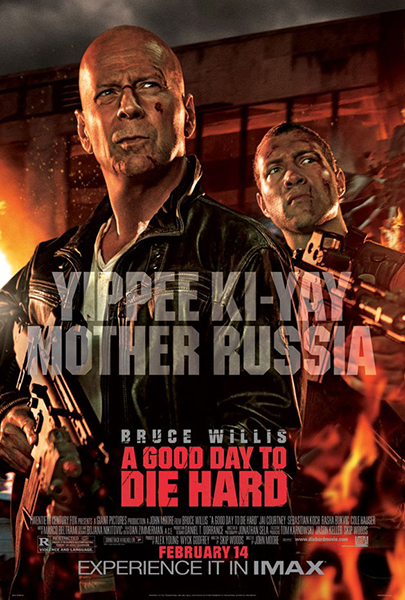 That said, there was something odd about the choice of end-credit music. "Doom and Gloom" by The Stones didn't really cut it, it seemed strangely out of place, tacked on as nothing more than a gratuitous extra.
IMO, it really needed this:
Audio clip: Adobe Flash Player (version 9 or above) is required to play this audio clip. Download the latest version here. You also need to have JavaScript enabled in your browser.
p.s. We saw the trailer for Into Darkness, it looks like it'll be a brilliant "sprequel".