The Jetboil PCS. Either you're a fan or you're not. I'm not about to try to sway your preference for stoves, this is just a bit of info about stability and the like, as I've experienced it.
OK, they're fairly stable with a bigger gas canister (e.g. a Coleman 250), but not so much with a smaller one (e.g. a Coleman 100). Never mind, things can always be improved.
Jetboil make a set of legs that fit into the system and pack away neatly, but these little beauties by Vaude / Markill fit on a Coleman 100 a bit better, IMO:
Vaude/Markill legs folded (above), unfolded (below)

OK, now it's a lot more stable with the legs attached. But let's not stop there. How about the widget on the right in the piccy below? It's a blowtorch canister stand: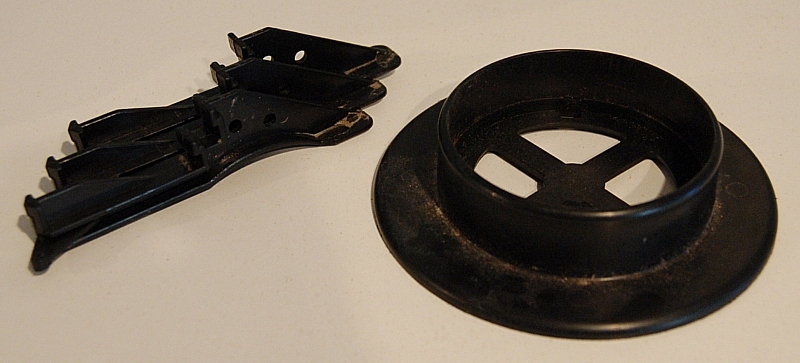 It fits onto a blowtorch canister and it can be pegged to the ground for great stability, as shown below: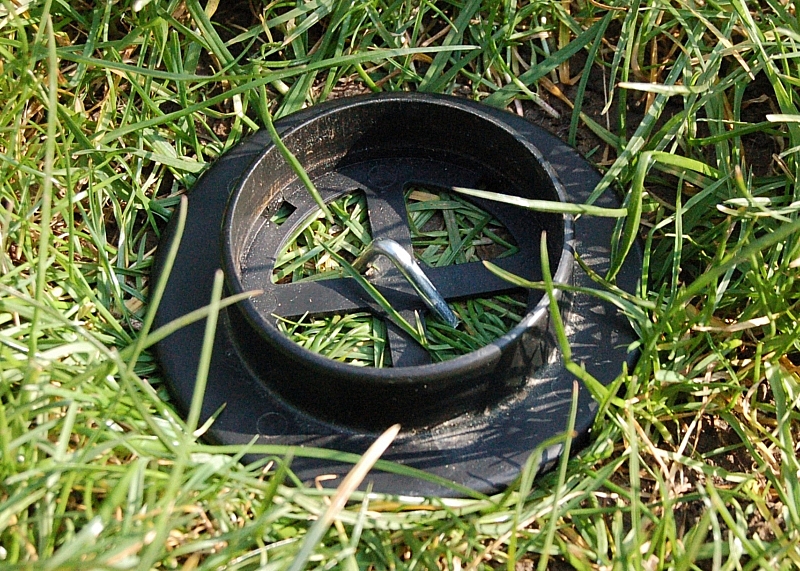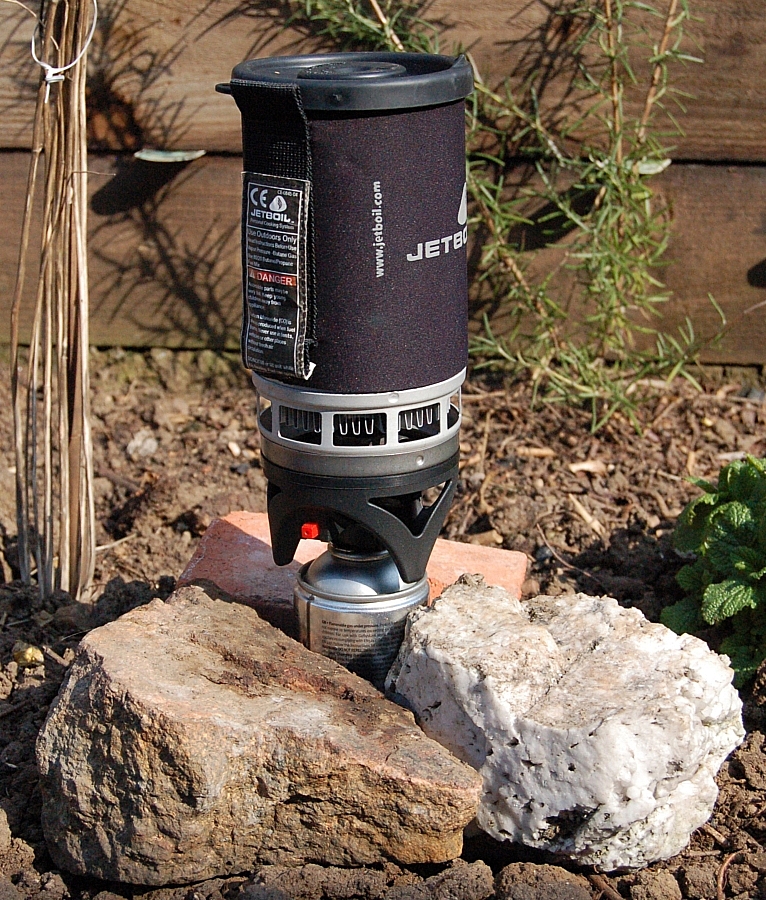 It can be held down and supported by small rocks (above) or you can ditch the widget and dig a small pit for the canister as shown below: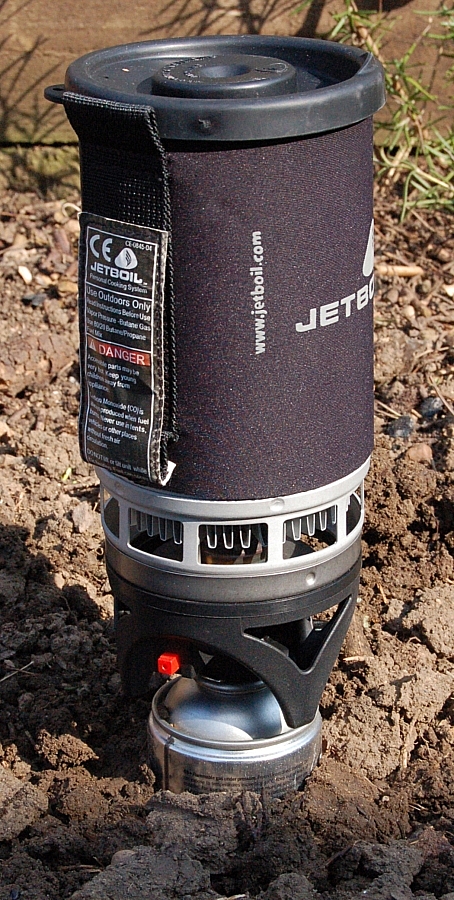 You've just got to be careful that you don't clout the top bit too forcefully, as there's a slight risk that the setup will part company at the weak-spot (where the canister is screwed in). You have been warned!
Anyway, back to the Coleman 100 canisters. One of them can be stored in the Jetboil mug, beneath the burner unit. But what about when there's two of you and you need more gas? Well, two more will fit snugly upside-down in an Alpkit Mytimug:
Conveniently, the Jetboil and the gas-filled mug stack rather neatly into a stuffac that used to hold an Outwell pillow. There's room at the sides for a couple of long-handled spoons (or similar), the folding feet and a few bags of dehydrated food. Neat and versatile, I reckon, and just for good measure, this package fits perfectly into the external crampon pocket on my Lowe Alpine pack (the Alpine Attack 40), where it's handy to get at for a quick brew without the hassle of having to dig it out of the main compartment of the pack.
All that, and I didn't even rave about how good the stove is. I must be slipping in my old age 🙂
LATE EDIT:
Mike "The Doctor" Bell has come up with a lightweight, cheap and simple method of using pans on the Jetboil.