For many years some of the world's most eminent physicists have laboured hard to prove that some objects can be in more than one place at the same time, thus proving Einstein right even though he thought that he was wrong.
Well, they need not have gone to all that trouble. All they had to do was to use eBay to order something from the States via USPS for delivery in the UK, and then use the internet to track it.
According to the tracking tech, here are all of the places where my parcel was known to be at the same time this morning...
According to eBay, it had been with me for 2 days: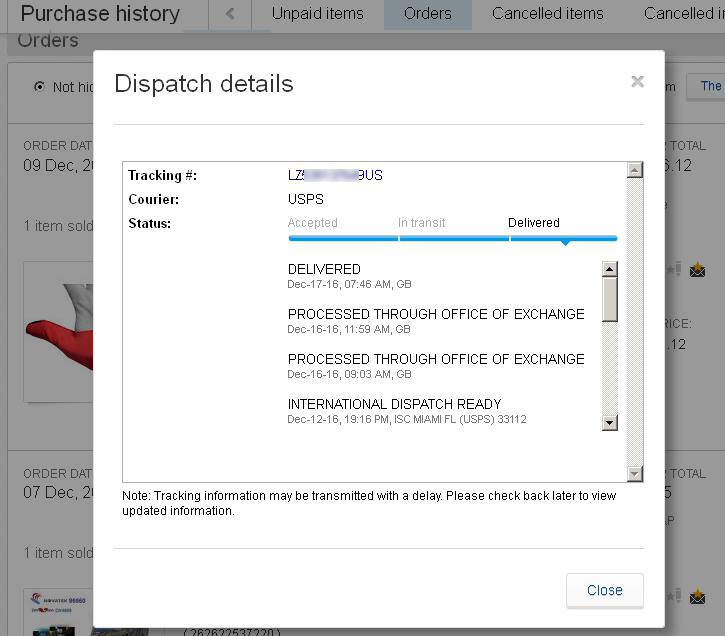 According to the Royal Mail site it was at their international mail centre at Heathrow "being made ready for despatch overseas"...: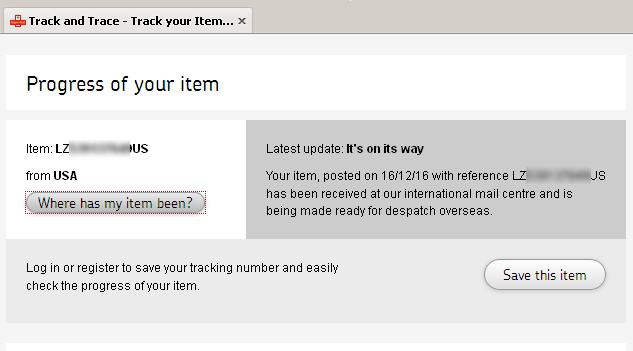 but clicking the "Where has my item been?" button told a different story: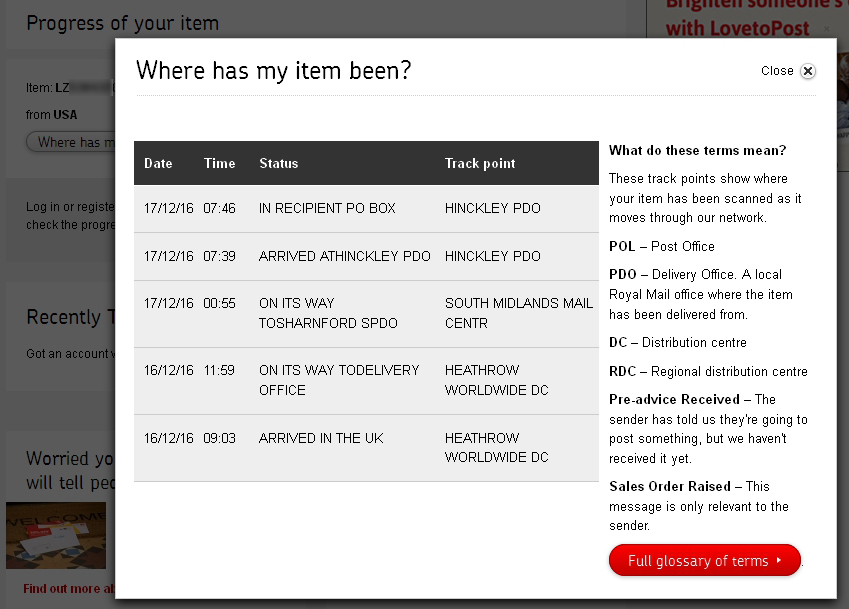 And the good old USPS site deemed it to have been delivered, but didn't state that they had delivered it to the Royal Mail and not to me: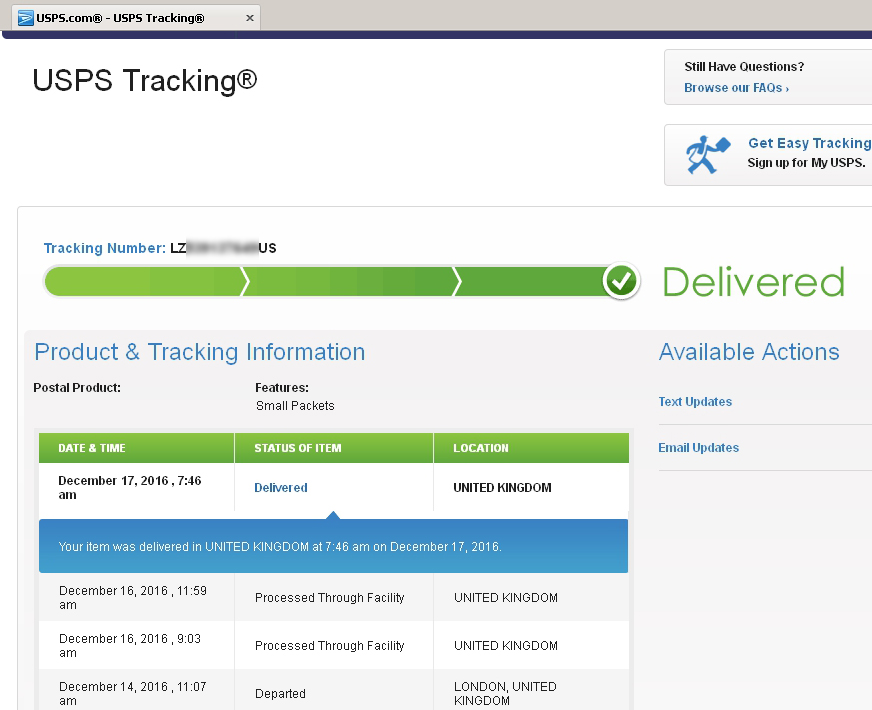 I printed off all of the pics above and thrust them into the hands of the counter-jockey at the local sorting-office. He looked from one print to another, and another, and another, and back again, with a look of incredulity on his face.
They had my parcel. There was no Import Duty or Excise Duty, but it would cost me a Royal Mail International Handling Fee of a tenner plus V.A.T. to possess it, which was more that I'd paid the USPS to transport it from Port Saint Lucie to Heathrow via Miami, and more than the cost of the item inside.
But hey, cutting-edge science doesn't come cheap!
And I suppose that paying a burly sorting-office bloke £11.23 to handle my small package has some comedy value 🙂