A couple of years ago a friend was dismantling his conservatory and, knowing how we like to re-purpose potentially-useful materials which are too good to chuck away, he kindly let me have a stack of unwanted used multi-wall polycarbonate roofing-panels. I duly stashed them behind the greenhouse for future use.
Fast forward to a few weeks ago when it was both warm and windy. The greenhouse auto-vents were opening the windows but the wind was twisting them about because they weren't rigid enough. A few hours with a saw, some tape and a few screws soon saw them "faced" with polycarb, now they're nice and stiff and are defying the wind quite well: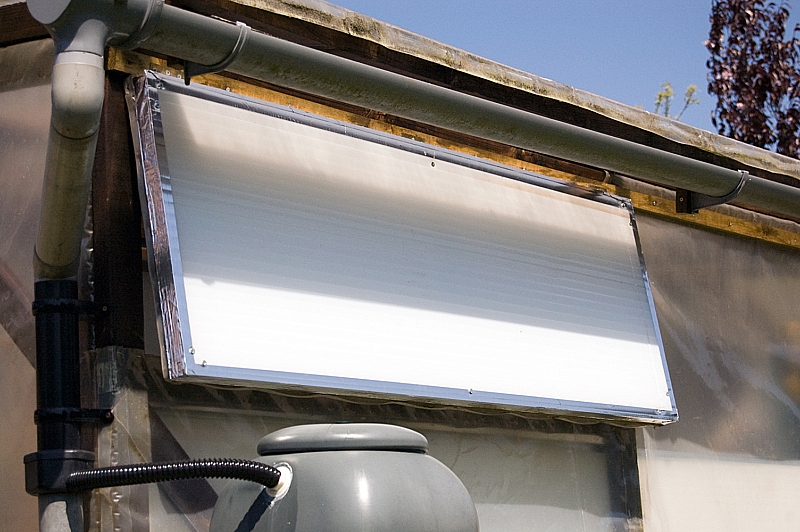 Looking at the offcuts, and remembering that the long side of the greenhouse gets more sun now that the willow tree has gone, I decided to make some shades. They have been very effective at diffusing the sunlight, and so far we've not had any scorched plants. I might make some larger shades to deploy overhead for when the Sun's higher during summertime: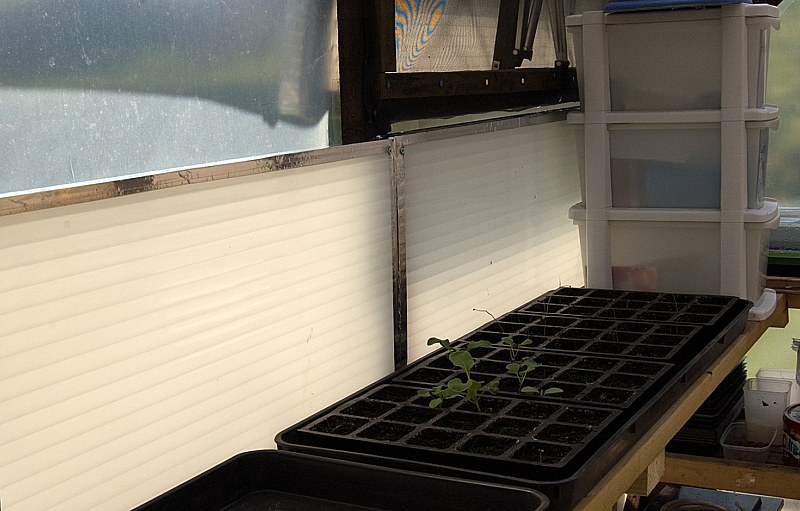 My over-the-road neighbour Chris helped out with the above, so as a thanks for his input he now has a nice new polycarb window in his workshop. Here are his pics of it: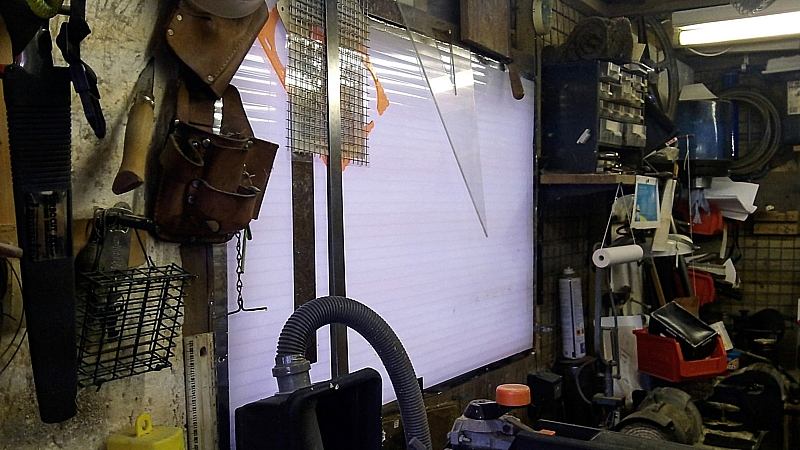 There's plenty left for more re-purposing... I've a mind to see if it's any good for making cloches.