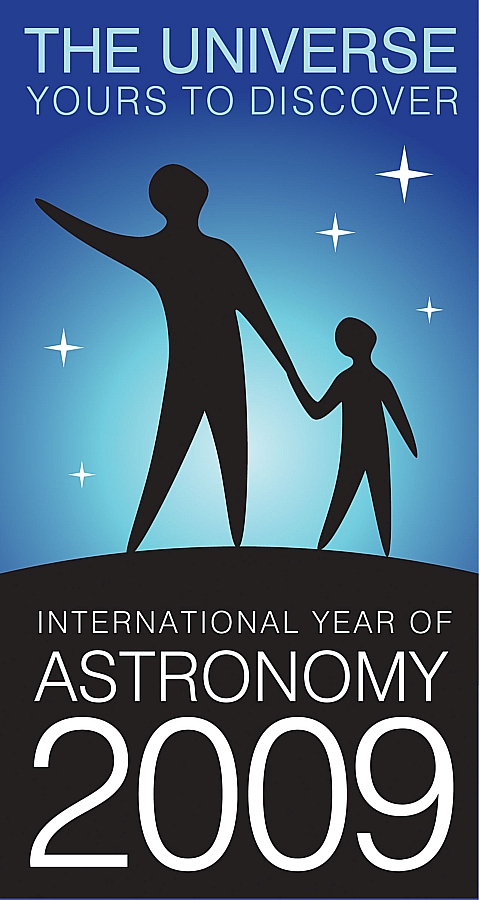 The International Year of Astronomy 2009 is under way and there's comprehensive web-coverage. The main site is at  http://www.astronomy2009.org/ and there's a UK National Node at http://www.astronomy2009.co.uk/. Both sites are worth a few hours of browsing if, like me, you've an interest in such things. There are plenty of resources for all levels of us night-creatures, regardless of age or experience.
So, what's it all about? Well, the following statements from the main site sum it up nicely:
"The International Year of Astronomy 2009 is a global effort initiated by the International Astronomical Union and UNESCO to help the citizens of the world rediscover their place in the Universe through the day- and night-time sky, and thereby engage a personal sense of wonder and discovery."
"Everyone should realise the impact of astronomy and other fundamental sciences on our daily lives, and understand how scientific knowledge can contribute to a more equitable and peaceful society. IYA2009 activities will take place locally, nationally, regionally and internationally. National Nodes have been formed in each country to prepare activities for 2009. These nodes will establish collaborations between professional and amateur astronomers, science centres and science communicators to prepare activities for 2009. Already now, 135 countries are involved and well over 140 are expected to participate eventually."
Of course, if the science gets a bit too much for you, you could just look at the pictures 😎
Here's the YouTube version of the (downloadable) trailer:
Looks like I'll have to make more of an effort this year, eh?