So, after 12 hours, they should look like this: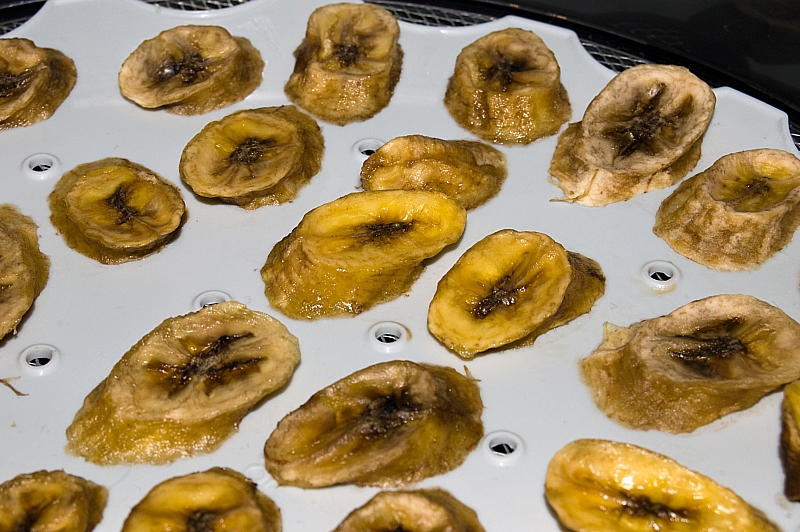 Now it's time to peel them off and flip them over, a process helped by having those overhanging lips. They'll still be quite squidgy but with care they should peel off cleanly with flat shiny bottoms, if they don't then they need a bit longer.
After the flip you have to ask yourself which you prefer - bendy or stiff. Either way, don't bother with the drying sheet, it's not necessary. Another 8 hours should produce wedges which, when cooled, are bendy and chewy, if you like a bit of a crunch go for 12 hours instead. Bear in mind that they'll still be bendy until they are cool, so don't be tempted to go beyond dehydration and end up with incineration.
They should end up something like this: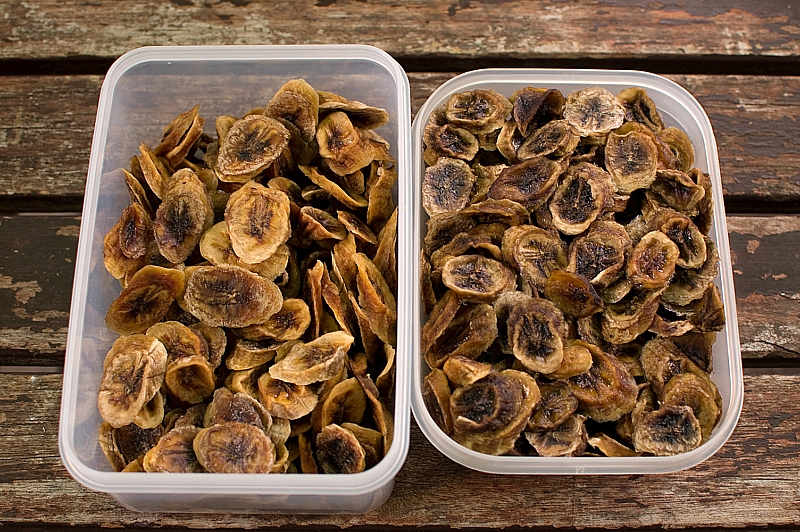 Bendy on the left, stiff on the right
Now, if you can resist scoffing them, you can bag them up and store them.
Or you can experiment with them - I've been quartering them and adding them to pots of Oats2Go porage, they rehydrate well when the hot water is added.
Enjoy!